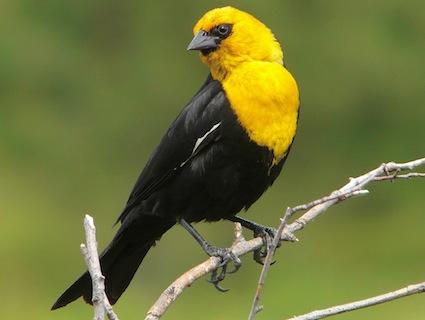 Yellow-headed Blackbird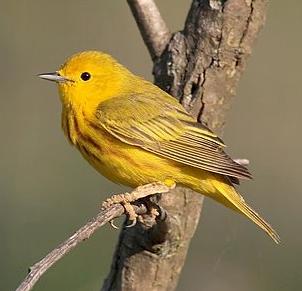 Yellow Warbler
Big Lake Beginner Bird Walk (Event completed)
Thu June 15, 2017 6:30 to 8:00 pm
On a beautiful Thursday evening, 18 participants with guides Alan Hingston, Jack Park, Steve Knight and Dave Cleary were able to observe 37 species of birds (including the two pictured at left) between the marsh boardwalk and the lookout onto Big Lake. For a species list, visit our Bird Watching Species List page. Vicki Trombley was not able to be present due to illness.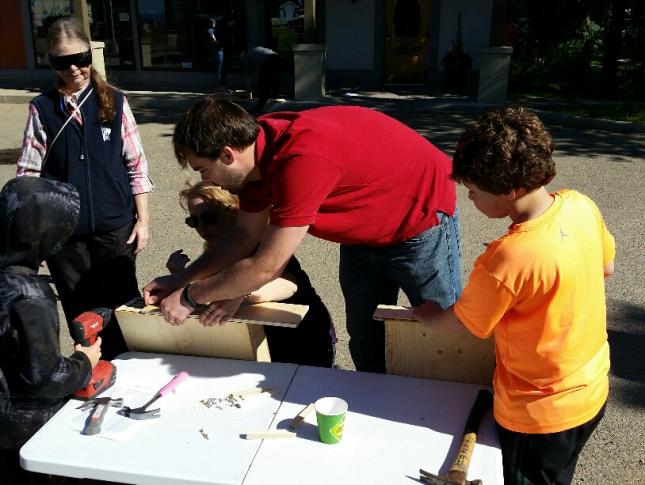 Families at work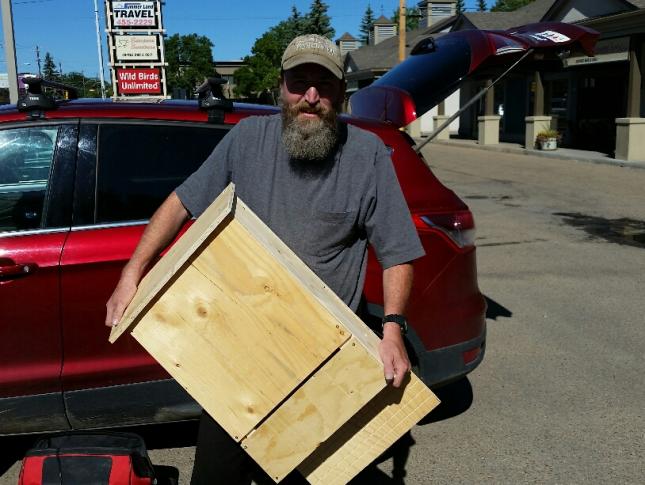 Completed Bat Box
Build Your Own Bat House (Event completed)
Saturday, June 17, 2017 - 9 to 10 am
Led by Erin Low (Edmonton Regional Coordinator for the Alberta Community Bat Program) & Dave Cleary (Wild Birds Unlimited)

Saturday morning was cool and sunny as Erin Low unloaded 10 bat house kits in the Wild Birds Unlimited parking lot. Ten individuals and families spent the next hour and a bit putting the many wooden bat house pieces together with screws and nails. Thanks to Erin and her family for leading this event and to the Alberta Community Bat Program (ACBP) for providing the bat houses. The $10 per person registration cost was forwarded to the ACBP to cover material costs.