12204 107th Ave N.W.
Edmonton, AB T5M 4A8
Two blocks east of Duchess Bakery on 107 - Free Parking

(587) 521-2473
Serving You Today Until 5:00 pm
| | |
| --- | --- |
| Monday | 9:30 am - 5:30 pm |
| Tuesday | 9:30 am - 5:30 pm |
| Wednesday | 9:30 am - 5:30 pm |
| Thursday | 9:30 am - 5:30 pm |
| Friday | 9:30 am - 5:30 pm |
| Saturday | 9:30 am - 5:30 pm |
| Sunday | 12:00 pm - 5:00 pm |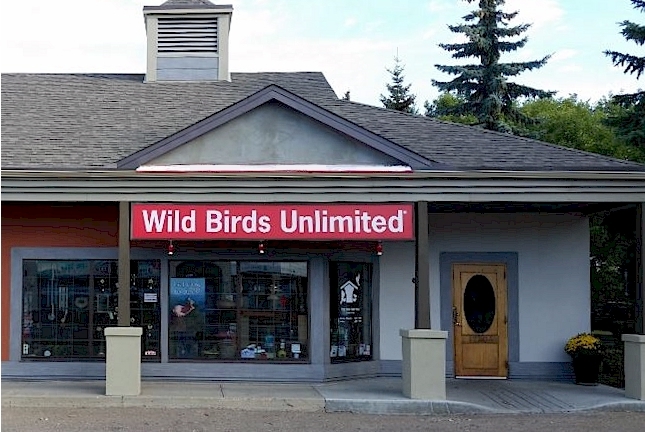 Jordan and Erin Dykstra Franchise Store Owners
View Our Store Site
Nature's Jewel Brings True Joy
Are your Hummingbirds back? If so, then you have experienced the instant joy that comes with the first glimpse of one at your feeder. Their arduous 2,000-mile journey from Central America has finally ended in your own backyard! You have won the lottery…and the payout is that these beautiful jewels will continue to brighten your world until the end of summer. Don't have your feeder out yet? Don't despair, it's never too late to start!
Updated Store Hours:

Monday to Saturday: 9:30 AM to 5:30 PM
Sunday: 12:00 PM to 5:00 PM
As we re-open our showroom, we want to continue to offer our customers the opportunity to shop in the manner that suits them best and we appreciate your patience as we figure things out and make continuous improvements.
Showroom ~ Curbside ~ Delivery ~ Phone Order ~ mywbu.com/Edmonton
---