New Products for Spring 2019

Hydroponic Grow Kits
Bring nature indoors with our New Hydroponic Grow Kits, colourful self-watering mason jars which let you grow Pansy, Zinnia, Parsley, Sage, Oregano, Basil or Mint. One of "Oprah's Favorite Things!"
$24.99
Soulful Sister Aromatherapy
Less Stress, more sleep, and moments of Peace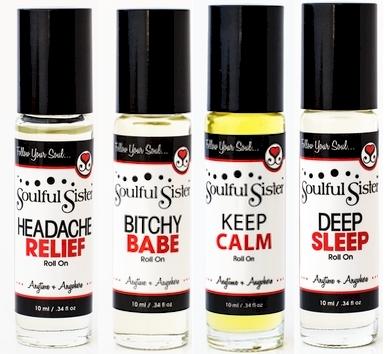 Let Soulful Sister aromatherapy essential oils in Roll-on or Mister form dissolve away headaches and stress.

All natural Bug Spray is a safe way to repel those pesky insects.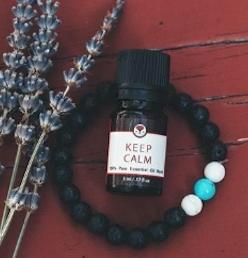 Diffuser Bracelets with 2 white beads, 1 coloured bead and lava rock is a fabulous looking bracelet also serves as an essential oil diffuser. The black beads are lava stone, it's very porous and easily absorbs essential oils. These lovely lava and gemstone bracelets are made by hand on the West Coast of BC. Add 3 drops of essential oil to the black lava beads, rub in a little, wait a few minutes to dry and you're all set. Once the oils have absorbed into the lava beads, you can put it on your wrist and enjoy the aroma for days. Breathe in your oils wherever you are. Best part is that those around you won't be able to smell your oils, just you.Comes in an organza bag and also instructions for use.
Fairy Gardens
New in store, Fairy Garden houses and doors. So cute!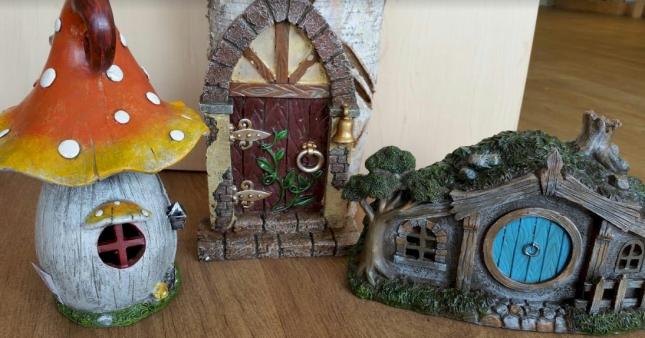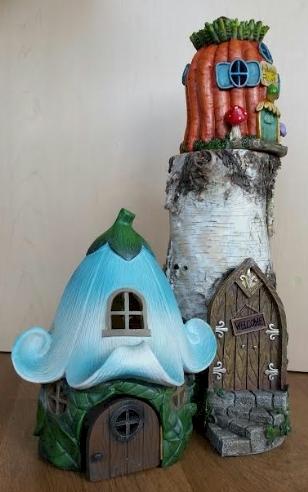 Eco Conscious Food and Drink Containers from Husk's Ware
These remarkable products are made from rice husks. They are durable, tough, microwave and dishwasher safe, and if you decide you're done with using them, they are compostable.
We have a variety of items from the adorable tea cup pictured above to travel mugs, lunch containers, and more.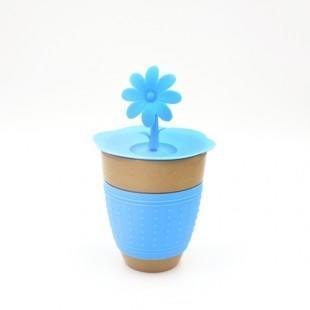 Glass Bird Baths for Spring
Glass Bird Baths with lots of colour for your yard! We also have Solar Glass Baths that glow beautifully at night. Priced from $49.99 to $89.99.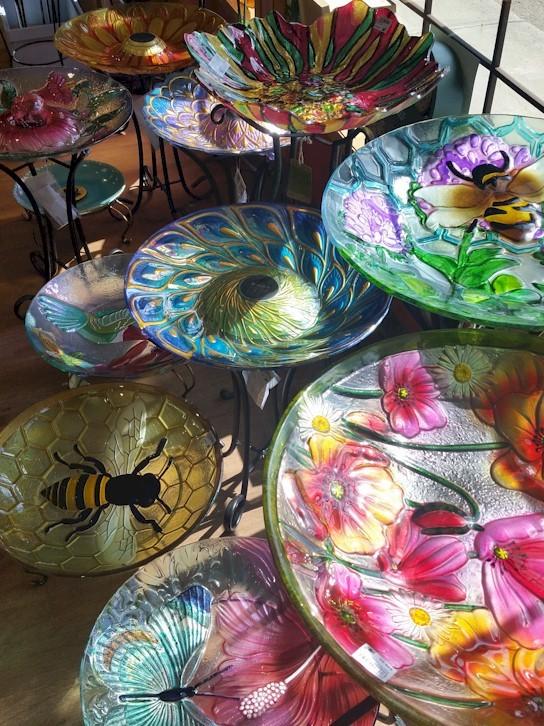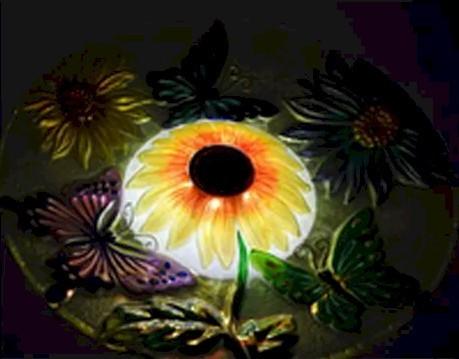 Beaded Hummingbird Ornaments Back by Popular Demand!


Price: $ 19.99