We love to bring in unique, quality gifts that you cannot find anywhere else! Check out what's new in our shop.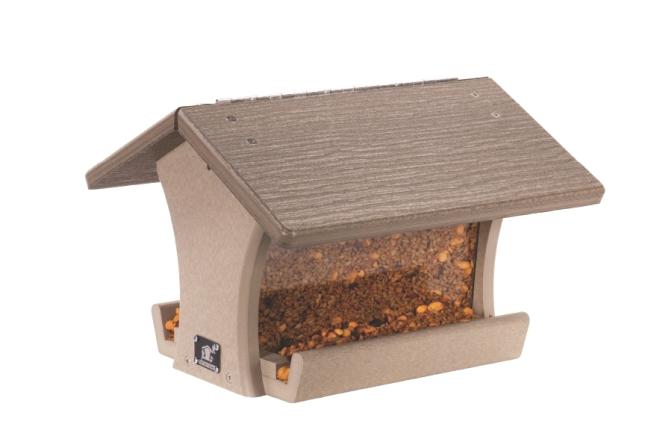 Modern Rustic
We are very excited to introduce this new line of hopper feeders, suet feeders and tray feeders to our customers. They are crafted using recycled plastic milk jugs and are stamped to look like rustic barn board. Made to last - with a lifetime guarantee - and to look great in your yard.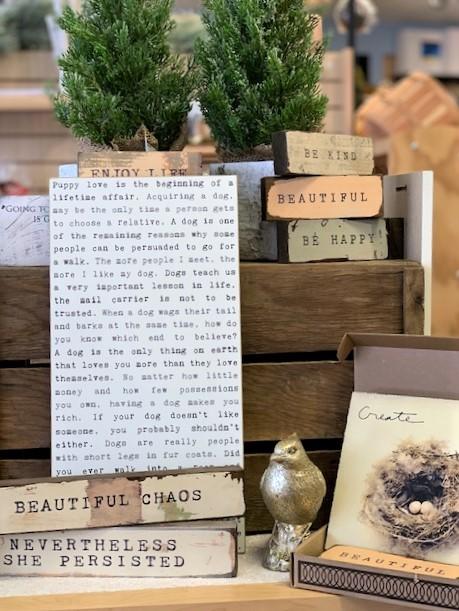 Cedar Mountain

Made with love and natural materials. Don and Suzanne of Cedar Mountain Studios on Salt Spring Island produce beautiful, artful pieces for your home. Bring nature into your decor with handcrafted cedar wall hangings and charming cedar word blocks.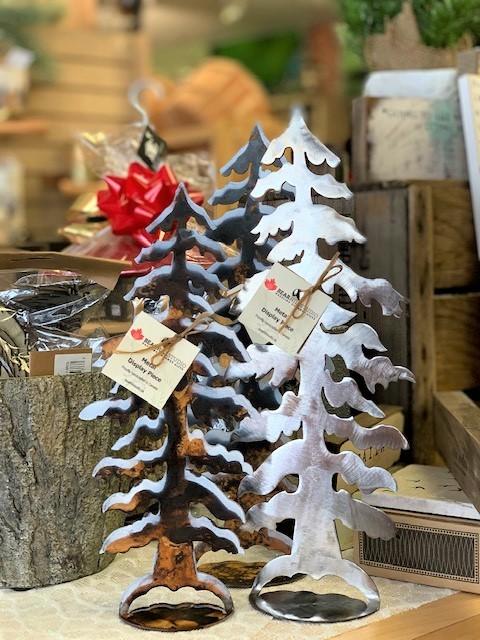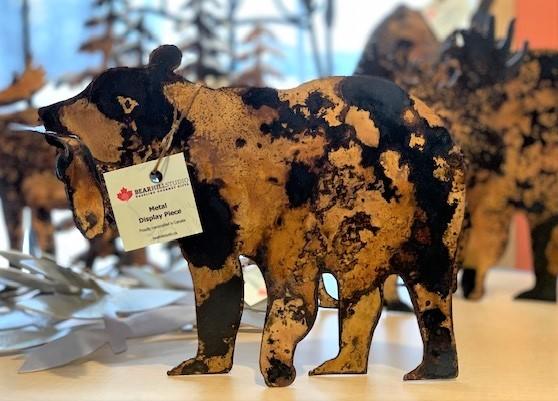 Rusted Metal Figurines and Ornaments
These beautiful, handmade pieces will add dimension to any vignette! Snow covered trees, herons, bears, moose, and ferns look amazing both standing on a mantle or laying on a coffee table. Each piece is also available as an ornament or magnet.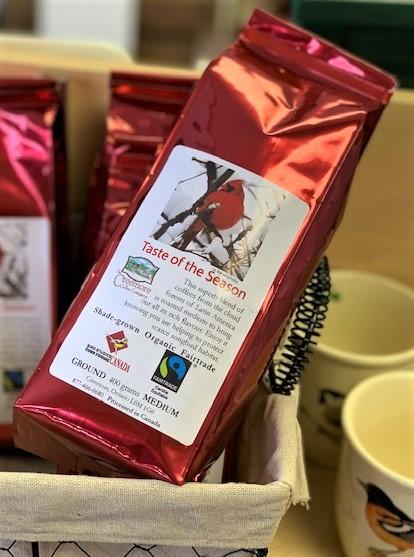 Coffee!!!
This popular blend is shade grown and very tasty. Choosing shade-grown coffee is one of the seven easy ways to help birds. According to the Cornell University Lab "shade-grown coffees are delicious, economically beneficial to farmers, and help more than 42 species of North American songbirds." What could be better?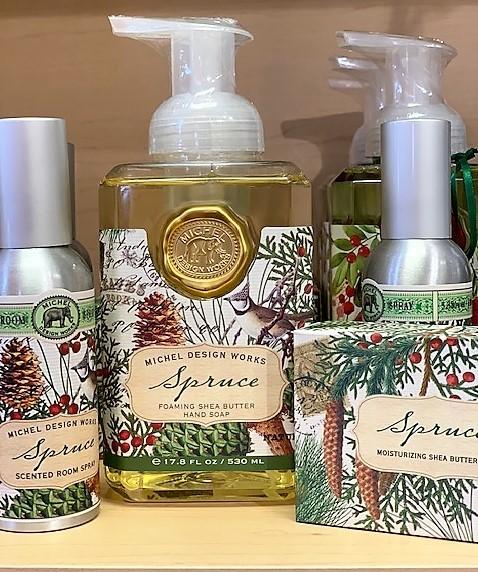 Michel Design Works

Your favourite soaps are back in brand new holiday scents! Lovely lather and delicate bouquet make this charming collection a must-have for host or hostess gifts or to freshen your decor for the season.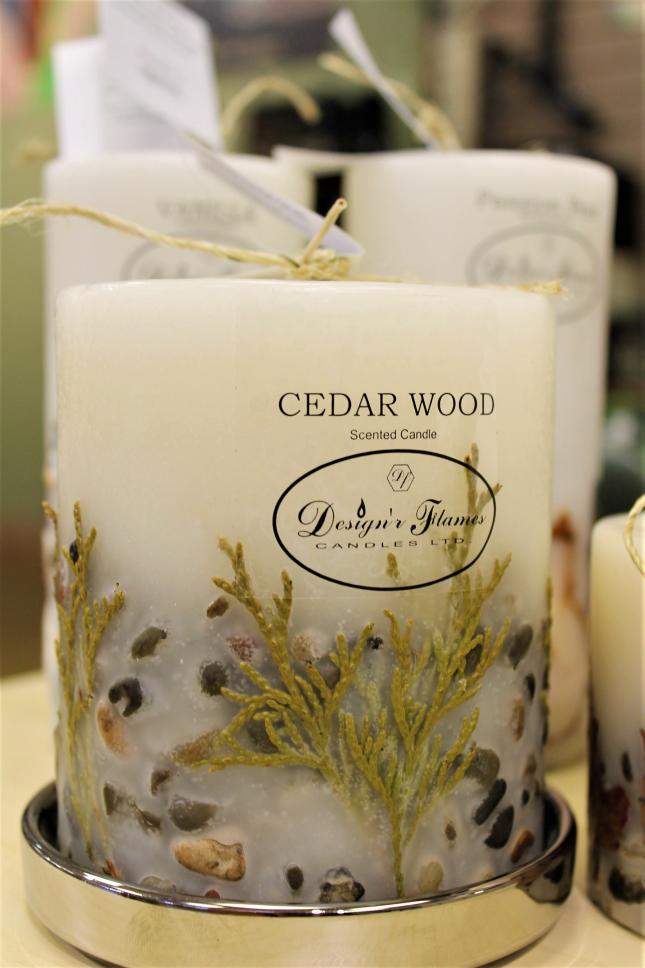 Design'r Flames

These stunning candles are THE hot new item for winter. Hand-poured in Alberta and naturally scented in Cedarwood, Vanilla, Gingerbread, and Orange Spice, just to name a few. Each candle is crafted with an artful arrangement of natural materials which are illuminated as the candle burns down through the center.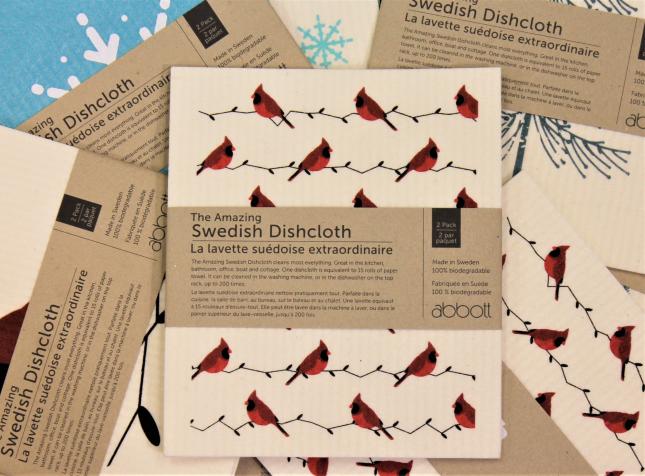 The Amazing Swedish Dishcloth
This 100% bio-degradable dishcloth, cleans almost anything! It's great for the kitchen, cottage, office, or boat. This cloth absorbs 15 times it's weight in water and can be cleaned 200 times in the washer or top rack of the dishwasher and be re-used again and again.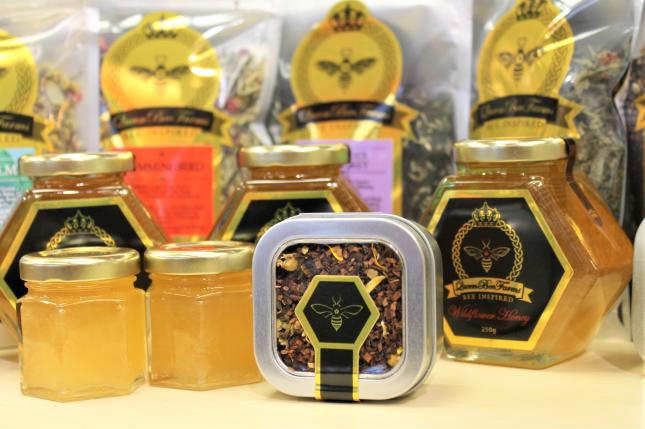 Queen Bee Farms

A love for bees and pollinator friendly herbs and flowers has blossomed into delicately flavoured artisan honey and delectable hand-crafted teas. The apiary is located on beautiful Vancouver Island and the owners are committed to organic, sustainable farming. Perfect for enjoying on a cool autumn morning or surprising a friend for afternoon tea.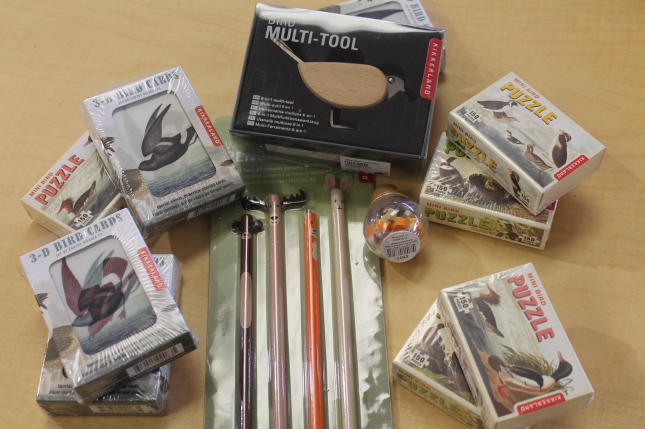 Novelty Games, Puzzles, and Toys

Impress your friends on games night with 3-D Bird Playing Cards or thrill your grandchildren with nature themed pencils and erasers. Check out our selection of cute puzzles and bird-shaped multi-tools.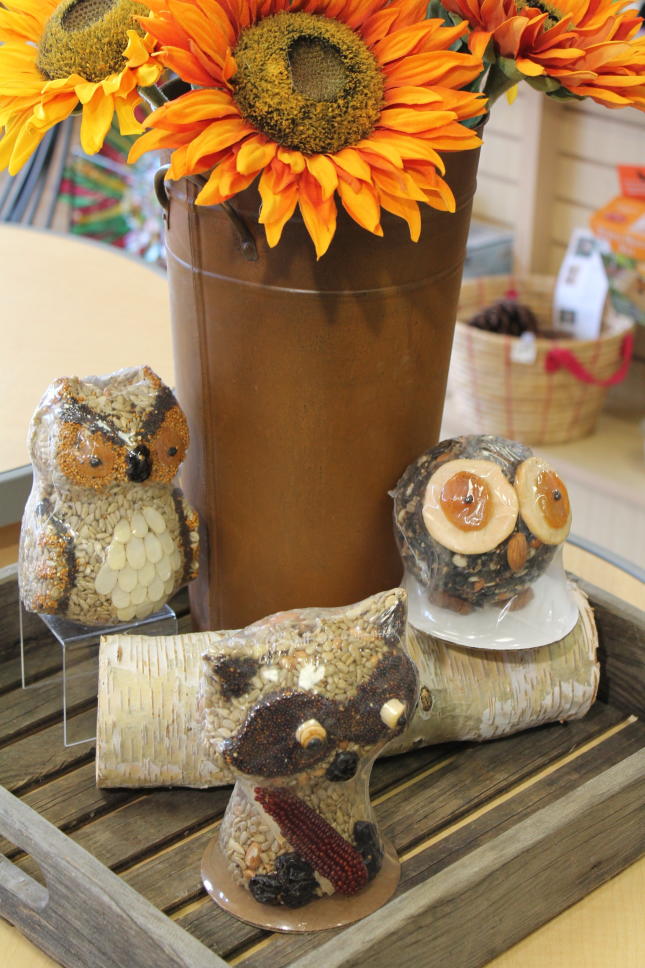 Seed Characters
They're back! Add some excitement in your back yard with the cutest little characters in town.
Glass Bird Baths
Glass Bird Baths with dazzling colours for your yard! We also have Solar Glass Baths that glow beautifully at night.